Time Travel
There have already been questions about my ability to travel through time and whether or not I did, in fact, invent a time machine. Well my answer to both is a resounding, YES!
I have and do travel through time on a relatively regular basis! In fact check the date of this post.
However, my time machine is nothing like the ones in movies and magazines. Over the years artists have horribly misconstrued my notations and sketches. My machine looks nothing like that riduculous throne with a giant discus behind it.....silly! Here is photograph of my time machine:
Rather Keen isn't it?
Here's what it's like to travel through time and space......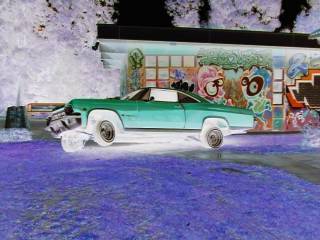 ....and you can only imagine the ho's I get with this thing,