Since I've been away...
I bet you've missed my silly non sequiturs....so......
Here's a snap I recently took on a trip to Belize.
I call it
"Frenchie soldiers attack an acorn."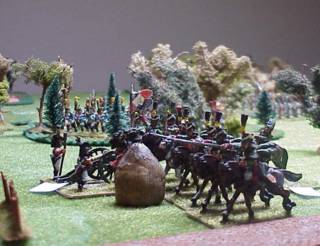 I was drawn to visit Belize because of a young lady who had promised me her virginity as well as a portion of her father's weath. Don't ask, it ain't easy being a 104 year old pimp daddy, exta funds never hurt!
Well, as it turns out this family had a young son with a great interest in Napoleon and his battles. This idiot boy would spend HOURS lining up little tin soldiers, recreating battles.
I love floor games such as this....but I had to kick the kid's ass.
He was a punk-ass.